Hey world, it's been awhile.  It has been a busy March so far, between work, traveling to New York for a bridal shower, and my birthday weekend.  Last weekend I walked into my apartment Friday after work and 3 of my best friends from New York were standing there in my North Carolina kitchen!  I was completely surprised. We had a wonderful weekend celebrating and enjoying our time together.  Sorry I didn't get a recipe posted last weekend, I promise it has been worth the wait.  In honor of the one-year anniversary of my very first trip to Japan, I share with you one of my favorite breakfast recipes:  Miso Power Bowl.     
This Miso Power Bowl is one of the few breakfasts that motivates me to get out of bed and start my day (I'm not a morning person).  The miso broth makes me feel like I'm eating a giant bowl of hearty miso soup… taking me back to my time in Japan and the delicious meals I enjoyed there.  My time spent in Japan inspired me to further explore cooking Japanese cuisine.  I often use the book Japanese Women Don't Get Old or Fat by Naomi Moriyama and William Doyle.  It contains many recipes, including "Country Power Breakfast," which I've adapted to a heartier, more colorful version.  If you are interested in learning more homestyle Japanese recipes, I highly recommend this book! In order to make the Miso Power Bowl you will need to have dashi prepared. Click here for the dashi recipe I use from Naomi Moriyama.     
Helpful Tip #1: Tofu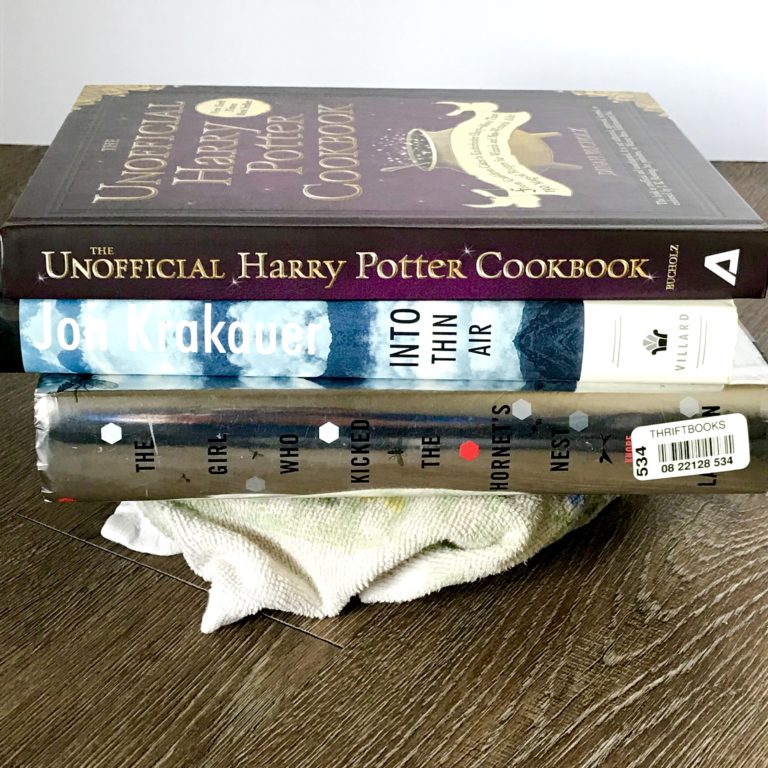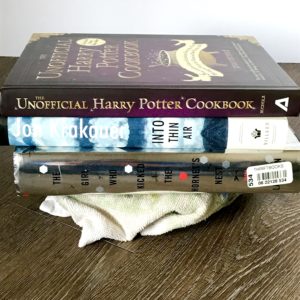 Making tofu crispy is easier than it sounds!  After you drain it from the packages, wrap it in paper towels and then a cloth towel.  Place it on a level surface and stack 3-4 books on top of it (when I was in college I would use my heavy textbooks).  Do NOT press down on the books because the tofu can crumble and break.  Let the books sit there for 5 minutes.  Gently unwrap the tofu bundle and prepare the tofu as directed.          
Miso Bowl Tip #2: Meal Prep
I love making a big batch of this Miso Power Bowl on the weekend, and meal prep it for the rest of the week. I put all my ingredients into Tupperware/bowls (minus the miso broth- I store that in a separate container).  In the morning I simply ladle broth over the other ingredients and heat it in the microwave for 2 minutes.  I'm almost always rushing in the morning to eat so this is a perfect, quick meal when it is prepared ahead of time, and it keeps me full until lunch!  To make this recipe healthier substitute brown rice or quinoa.  If you are vegetarian use water or vegetable broth instead of dashi.
I hope you enjoy this Miso Power Bowl recipe! Try adding some of your favorite vegetables to the bowl. There are endless variations waiting to be discovered. I can't wait to see what you cook up!  Let me know in the comments what you decide to add to your bowl.  Happy eating 🙂
Print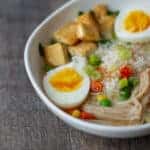 Miso Power Bowl
Author:

Emily Toshiko

Prep Time:

20 minutes

Cook Time:

30 minutes

Total Time:

50 minutes

Yield:

4

Servings

1

x

Category:

breakfast
---
Description
This Miso Power Bowl is the perfect way to start your day. It's jam-packed with healthy ingredients that will you filled up until lunch. It's a hearty dish with a variety of colors and flavors.
---
4

eggs

2

handfuls of roughly chopped spinach or green of choice

1 cup

of frozen mixed veggies, cooked according to package

1 ⅓ cups

of cooked rice, or quinoa

4 ½ cups

of dashi

3 ½ tbsp

of miso paste

1 tbsp

of Canola oil

½

block of tofu
Handful of cherry tomatoes, halved

1

package of enoki mushrooms
Thinly sliced scallions for garnish
Shichimi Togarashi- 7 spice mix (optional)
---
Instructions
Bring a saucepan of water to a boil. Place the eggs in the boiling water and let them boil for 8 minutes. Immediately remove eggs from boiling water and place them in a bowl of ice water to stop cooking.
Meanwhile, dry the tofu with paper towels, absorbing excess water. To make the tofu extra crispy, wrap it in paper towels and a cloth kitchen towel. Stack 3-4 book on top of the tofu bundle. Do not press down on the books or the tofu will collapse and crumble. Leave it alone for 5 minutes. Remove the books and unwrap the towel bundle of tofu. Dice the tofu into bite-sized pieces. Heat oil in frying pan over medium-high heat. When oil is hot, add the tofu, browning it about 3 minutes each side. Set tofu aside.
Heat dashi in a saucepan over low-medium heat whisking in the miso until it is dissolves. Add enoki mushrooms, and simmer for 5 minutes.
Peel the hardboiled eggs and slice them in halves.
To serve: Divide spinach, tofu and gourmet tomatoes into 4 servings. Add a loose handful of spinach to the bottom of a bowl, top with ⅓ cup of rice, ¼ cup of mixed vegetables, tofu and tomatoes. Use chopsticks or tongs to pinch a portion of enoki mushrooms out of the broth. Ladle miso broth over the contents of bowl, until desired amount of broth is reached. Garnish with scallions and 7 spice mix (optional). Enjoy!
---
Notes
If you don't have dashi prepared add another 10 minutes to the recipe. If you don't have rice prepared add another 30 minutes to the recipe. In order to make this dish vegetarian, use water or vegetable broth instead of dashi broth.
Keywords: miso power bowl