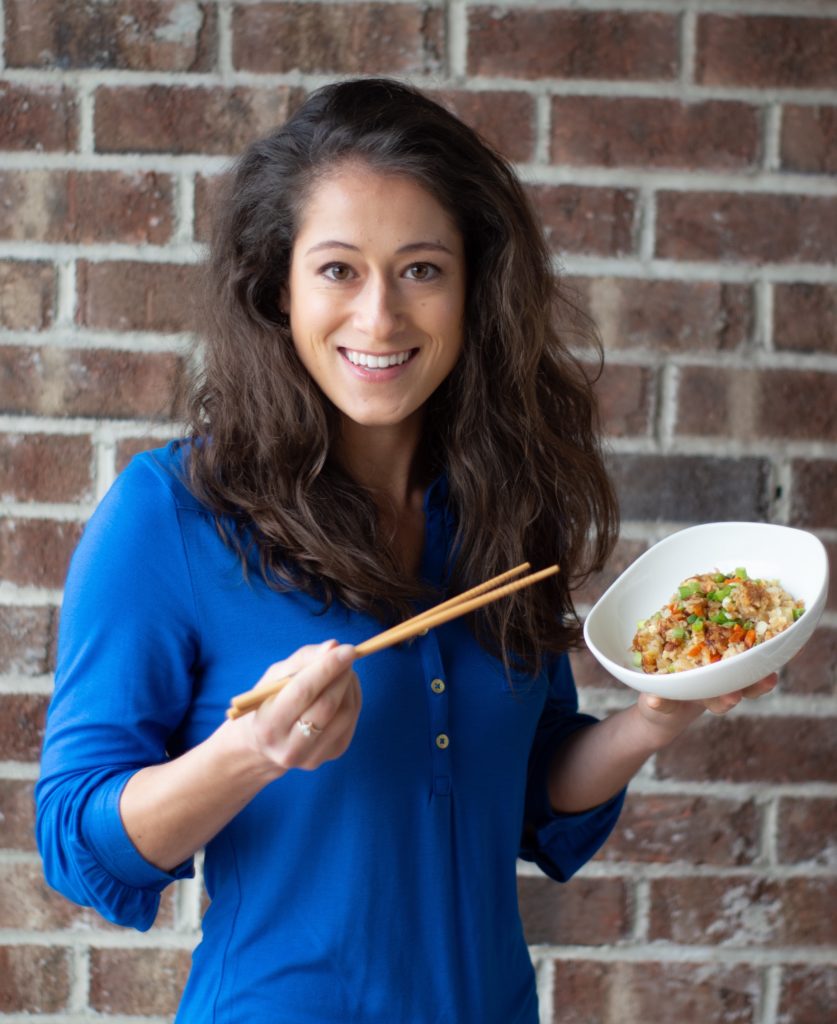 Hi, I'm Emily! Welcome to my table! I enjoy creating easy to make recipes that inspire you to eat more veggies! While I don't claim to be vegan or vegetarian, I find that I feel my best when eating a plant forward diet (more on that below).
I'm in my late 20's, and currently live in North Carolina (although I'm originally from upstate New York). I absolutely LOVE food (as is true for any food blogger out there) and I believe recipes are meant to be shared. I rarely meet a food I dislike and am known for going back for seconds on most meals (I need to work on self-control). In fact, on many occasions during family get-togethers, I would be the last kid (along with my cousin Patrick) sitting at the table, scooping down food while my other cousins were begging us to hurry up so we could "go play." I guess you could say from an early age I was a "foodie."
About Toshi's Table
The name Toshi's Table comes from my middle name, Toshiko-named after my late-Japanese Grandmother. Originally my intention for this blog was to create Japanese recipes; however I soon realized I don't know enough about Japanese cooking for that to be my main focus. In late 2019 my partner Kyle changed to a vegan diet (due to a bet with me) and after that I began cooking mostly vegan/vegetarian recipes. This blog soon evolved to focus on plant forward recipes.
A Note About My Diet
Although my blog is mostly vegetarian/vegan recipes, I would say I'm only vegetarian about 85-90% of the time. I enjoy cooking plant focused meals and ultimately I've realized it makes me feel my best. So most of the time I eat plant based, however I will occasionally eat fish, chicken or turkey on special occasions.
More About Me!
When I'm not eating, cooking or blogging, you can find me reading, hiking, traveling, doing yoga and of course watching Netflix (any recommendations?). I have to say my favorite book series is Harry Potter (I've read them too many times to count). I've traveled to Canada, Albania, Greece, Romania, and Japan, and I can't wait until my next trip! If you want to know anything else about me, or have any questions feel free to message me here.
Make sure to subscribe to my blog via email so you don't miss any updates. Happy eating!